ADULT BOOK CLUBS
Join an adult book club at Cromaine Library! We are happy to supply a selection of physical books for the book clubs listed below. Book Club Members are welcome to purchase a digital version if they prefer.
Fiction Book Club
Thursday, May 23 at 7:00 pm
Current Book:
The Lost Girls of Paris by Pam Jenoff
Join us the fourth Thursday of the month for a lively discussion of fiction books. Drop-in.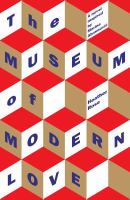 Hoopla Digital Book Club
Ongoing, Changes Quarterly
Current Book:
The Museum of Modern Love by Heather Rose
A new resource for book clubs, the hoopla Book Club Hub gives readers access to eBook and Audiobook copies of a specific title each quarter. Discussion guides, recommended next reads, author interviews, and other resources are provided to compliment the selection.
Mystery Book Club
Tuesday, June 11 at 7:00 pm
Current Book:
The Widows by Jess Montgomery
Join us the second Tuesday of the month at the Library for a discussion of mystery and intrigue. Drop-in.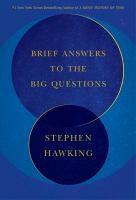 Non-fiction Book Club
Thursday, June 13 at 7:00 pm
Current Book:
Brief Answers to the Big Questions by Stephen Hawking
Open to adults 18 years old and up, the non-fiction book club meets monthly to discuss various types of non-fiction books. Register online or by phone.
20- and 30-Something Book Club
Tuesday, June 4 at 7:00 pm
Current Book:
Educated by Tara Westover
Open to adults in their 20s and 30s, this relaxed book club is the perfect place to meet new people and discuss books of all genres.
---
VIEW ALL UPCOMING BOOK CLUB DATES
All of our book clubs are listed on our Calendar of Events. To attend, choose your desired club and register!